A Promising
Unreal Tech Engineering

Team

Get architectural oversight over the entire project!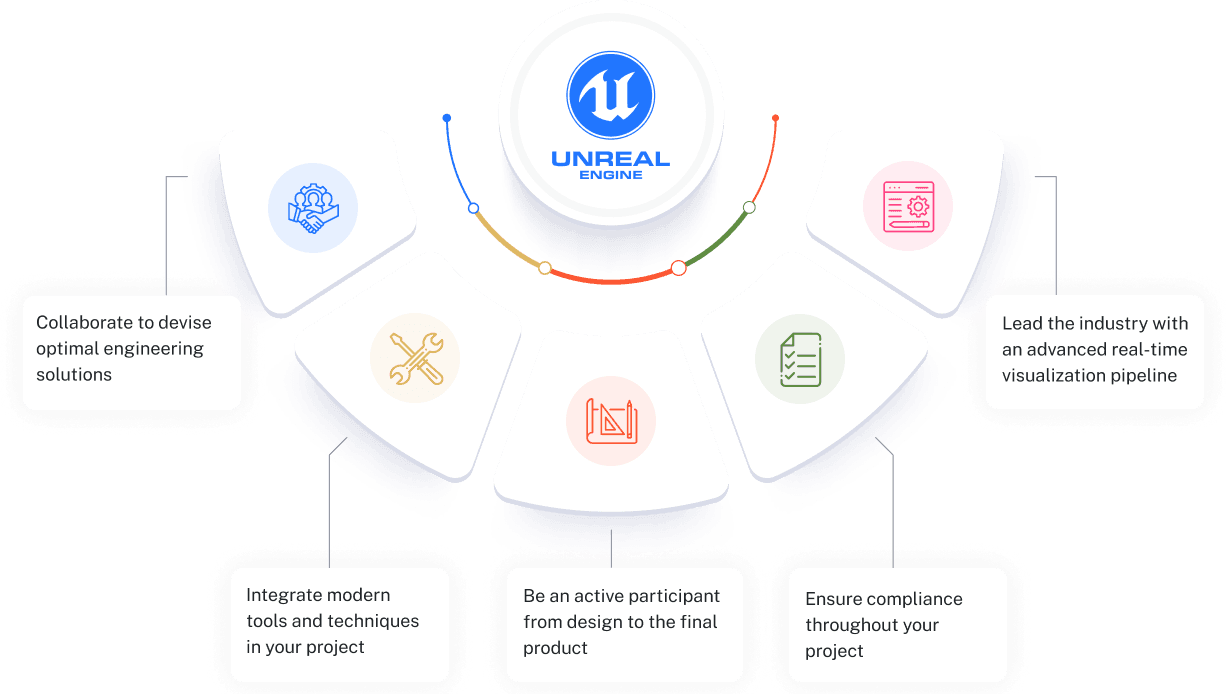 How To Ensure That You Found A Top-Tier
Unreal Developers Team?
Efficiently create the imagery and media, and ensure functionality within the Unreal engine game framework. Your vision for your project will be manifested in the final design of the product.
Unreal game developers work with blueprints to ensure your project will work on its intended platform. Fast, easy, real-time 3D architectural visualization, all ready for you.
Our engineers love to build stimulating and new experiences for our clients. Their passion for programming has led them to master new development challenges.
Invozone's team works with emerging technologies to create new tools, systems, and solutions for interactive real-time production. Harness the full power of an unreal engine with innovative solutions.
Our team works free of barriers and instead uses tools and workflows that put you in control! Our team's control of their skills allows them to meet each project's unique needs.
Unreal Skill Set
For The Real Project
Handle massive-scale projects with our intuitive real engine development team who are always up and running toward the next challenge!
Why Hire InvoZone
Unreal Engine Developers

for your project?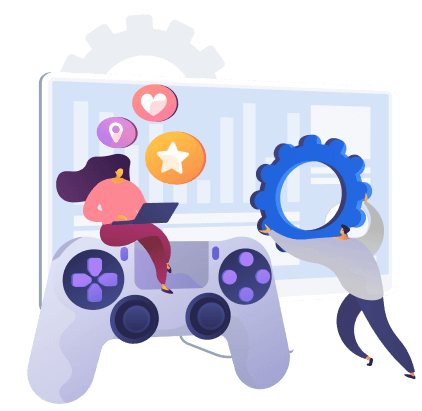 Grab Yourself The Most Sophisticated, And Forward-thinking Team Of Unreal Engineers!
Let's grab the opportunities of seeing and entering the world with a new perspective. Increase your chances of success!
Tell us your requirements
Frequently Asked
Questions
1. Is an unreal engine good for game development?
Yes, the unreal engine is precisely made for creating real-time, high-definition games. Its robust multiplayer framework is used in the rendering of photos and videos and for simulation.
---
2. What is the unreal engine marketplace?
The Marketplace is the e-commerce platform through which Unreal Engine content creators connect with developers by providing a wealth of game-ready content and code
---
3. What kind of products can I release with Unreal Engine?
You can build games, demos, architectural showcases, VR projects, simulation projects, trailers, animation videos, films, and much more.
---
4. What language does Unreal Engine use?
Unreal Engine is written in C++ entirely. C++ is widely used to develop high-tier game engines and critical service applications where optimal resource utilization and performance are a priority.
---
5. Why Outsource Unreal Game Development?
Outsourcing your project will overcome many challenges including cost and talent. You'll be able to add more resources by outsourcing to a single company. They'll be able to recruit more developers to your project and release them if needed, depending on the need of the hour.
---