Full Spectrum of
Offshore Healthcare Software Development

and Development Services
Telehealth Software
Telehealthcare software development covers a broad range of healthcare software services including, remote patient monitoring, mobile health solutions, real-time healthcare, mHealth apps, and telemedicine software.
Patient Engagement Solution
Patient engagement solution development to enable healthcare professionals engage with patients online. A complete patient engagement software allows patients to book appointments, pay bills online, and access medical records.
Electronic Health Record Software (EHR)
EMR/EHR software development to help hospitals and individual healthcare service providers in maximizing clinical productivity by interacting with patients via patient portals and facilitating patients to access electronic medical records.
Health Insurance Software
Health insurance software development to provide health insurance companies the flexibility to cover claims processing, benefits administration, and other mission-critical insurance processes.
Medical Software Solutions
Custom medical software development services to assist healthcare providers in tracking equipment, healthcare supply chain management, asset management, and medical billing.
Health Tracking Apps
Health Tracking Applications development to let your patients keep track of their health including heart rate and blood pressure measurement, access their medication information, adjust nutrition, and more.
Why
Outsource Healthcare Software Development

to InvoZone?
Customer-oriented approach
Data security in compliance with applicable regulations
Diverse technology stack
Streamlined communications and comprehensive reporting
Flexible engagement models
Extensive experience in healthcare software development
Transparent pricing
Commitment to agile best practices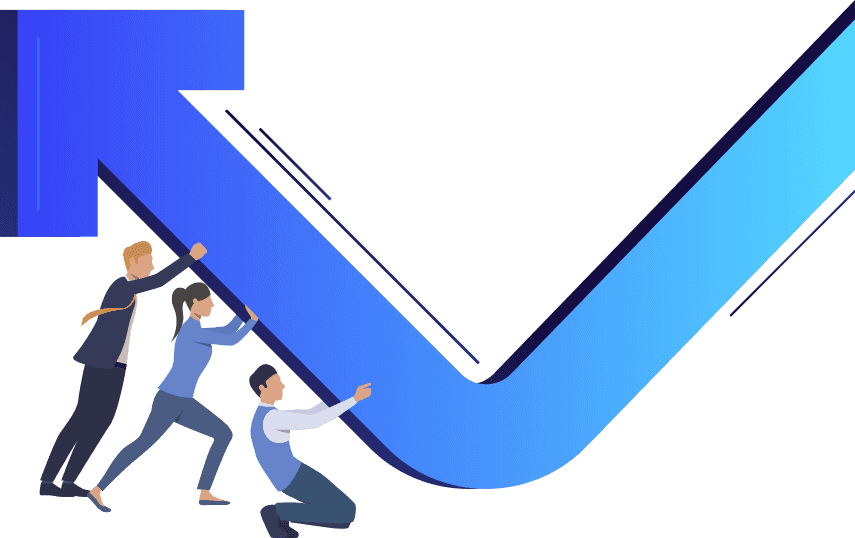 Entrust Your Technology

Development
Needs to InvoZone
How to Effectively Outsource Healthcare Software Development?
The healthcare industry is a rapidly growing area in today's technology driven markets.  The involvement of technology and innovation is driving the modern day healthcare IT landscape. As evident from the growing demand for custom healthcare software development services seen in this report.
Healthcare institutions are constantly wanting to improve their services by incorporating the latest possible technologies and best practices. For that, there is a growing trend amongst both smaller and larger healthcare institutions, to outsource healthcare software development for their particular needs. Allowing healthcare facilities to enhance their operations and patient experience with the latest technology. Moreover, health care facilities are pursuing outsourcing not just for themselves, but to also facilitate medical research and provide value through patient care.
There are numerous benefits when it comes to outsourcing healthcare IT solutions. But most often, healthcare institutions lack the right strategy to put their vision into practice. In order to obtain these benefits, the right approach needs to be followed. Let's have a read on how this can be done.
What is Healthcare Software Development Outsourcing?
Healthcare outsourcing refers to the arrangement by a healthcare institution to have another organization carry out its tasks. These tasks would normally be some key business functions and or activity performed as part of the daily operation in a healthcare facility.
Sometimes, healthcare outsourcing may also involve a specialised custom healthcare software development company to develop software product(s) from scratch, based on a set of unique requirements provided by the healthcare institution. Commonly outsourced activities by healthcare institutions include administrative-related like, billing, human resources, transcription, electronic medical record keeping, etc. In a more bespoke setting, consumer faced and or clinical applications may also be considered for development.
Why is it better to outsource healthcare software development?
Access to a pool of global talent
Outsourcing allows medical institutions to choose and partner with companies and individuals with the requisite experience and knowledge in the latest technologies. Allowing project managers to have the most dedicated teams, who understand problems and are well capable to operate in a range of demanding circumstances. Through outsourcing, medical facilities are better positioned to train their in-house teams by working alongside outsourced teams. Promoting a culture of cross-learning through the life of the outsourced arrangement.
Cost efficiency
Outsourcing software development activities leads to a dramatic cost reduction for companies. By not having in-house teams, companies are able to save an enormous amount of money in staff hiring, onboarding, insurance and other benefits normally given to in-house employees. Outsourcing allows companies to better utilize monetary resources and focus on getting the best value for their money. For example,  having an in-house healthcare software developer from North America or Europe would cost significantly more than from an asian country. Companies are able to make use of relaxed and lower labour costs in such countries.
Higher focus on core activities
Outsourcing allows businesses to focus on the primary activities that are responsible for business growth and stability. Operations that take unnecessary resources in the form of laborious man hours are usually the ones outsourced. Freeing businesses, to focus on their specialised services and allocate resources for their improvements. In the opposite sense, if a business considers a chosen service that warrants expert competence. Outsourcing allows those businesses to achieve that, by introducing the world at their disposal to choose from, for the best results. Ensuring the end goal of providing the best service and value to customers is achieved, while staying ahead of competitors.
What is the True Cost of Developing a Healthcare Software?
There is no one-size fits all approach when developing a custom health care application or any project for that matter. Healthcare applications are complex by nature and require careful thought in planning and development. Considering the sensitive nature surrounding healthcare applications, they require even more consideration in security, stability, regulatory compliance and user experience.
To truly gauge an idea of the cost of developing a healthcare mobile app. One needs to consider a range of factors.These factors are most likely to be asked by the chosen custom medical software development services company as well:
The technology stack involved with the project.
The type of healthcare application required.
Engagement model between client and technology partner –  Project-based, Resource Augmentation or Dedicated Team
Identifying all the requirements and scope of the project
The functionality required from the application and the degree of complexity involved.
Identifying the platforms on which it is supposed to function
Expected time-frame to have the application developed in addition to an estimated budget.
How to Hire a remote team for Healthcare Software Development Effectively?
Look for a Proven Track Record
When hunting for outsourcing companies, scrutinise the ones which have expertise in healthcare app development. Shortlist the ones with credible portfolios and even better, projects running live in the healthcare industry. Companies with solid domain expertise are likely to have good feedback from existing clients.
Get a proper project management tool
Investing in a proper PM tool, will make sure projects are running smooth and on schedule. Project managers can improve collaboration with project members and delegate tasks more effectively. PM tools are a great way to keep teams working as per milestones and visually showcase performance and other KPIs throughout the duration of the project.
Check for the agreeableness of the Team
Despite having the flexibility to choose an experienced outsourcing partner. Healthcare facilities need to consider the willingness of project members involved in the development process. As any project is a team effort and may include in-house and outsourced team members. Their willingness to cooperate amongst each other would be vital for the successful execution of a quality project.
Open to Communication
Organizational culture varies from company to company, some companies are open to communication and some are not. Look for the ones that give importance to frequent communication and have dedicated communication channels set up for timely correspondence to minimize communication-related issues.
Reliability 
Have a look out for outsourcing companies that have been in the market for significant time. Start-ups are not necessarily bad, but often lack the market maturity to be considered reliable. Hence evaluate companies that have displayed definitive growth over time, with employees and senior management officials that are easily visible. This spells trust in the genuineness of an organization and leads to its reliability in combination with other factors.
Wrapping Up
Healthcare outsourcing is a fast-growing practice being pursued by many healthcare institutions. When considering to partner with a custom healthcare software development company. Consider the ones with sound client feedback, project competence and reliability, in addition to a team of skilled professionals in a range of technologies and IT disciplines. Partnering with the right technology company will eliminate the challenges that come with healthcare app development and allow healthcare institutions to focus on other critical areas and patient well-fare.